Resources
Scroll the full page to view all of our resource listings.
Primary Care Practice Transformation
The Health Care Commission's State Innovation Model (SIM) Practice Transformation initiative is aimed at providing services and technical assistance to primary care practices (PCP) in the state.

What is Practice Transformation?
Transformation Enrollment Info
The site is organized to assist you with comparing each vendor and providing their contact information to get answers to your questions.  Each PCP will enroll with
one
vendor to receive Practice Transformation services and technical assistance.  If you have additional questions or would like to discuss the PT program, please feel free to contact
Sharon Malgire directly
.
General Health
Find helpful information for choosing a physician, car seats, and keeping your kids safe. Information regarding immunization, school health, children with special needs, mental health, development, and oral health are also found here. This category also presents resources for  school health, childeren with special health care needs, breastfeeding, and oral health.

Mental health
The DE AAP wants to support pediatricians to integrate medical and behavioral health and collaborate with other health, school, and state professionals to support families' mental health needs.
Oral Health
Find a dentist in Delaware. First smile Delaware is a campaign supported by Department of Public Health to encourage children to connect to a dentist by age one.

First smile Delaware
This PDF provides information about dental services available in Delaware.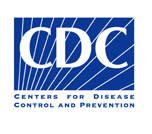 Foster Care
The children in state custody have a right to comprehensive health care that addresses their complex needs. Please contact our executive director if you are interested in learning more about supporting the health of children in foster care or want to become involved.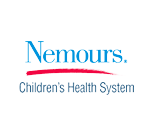 Nemours Medical Home
Supporting medical home for foster care children at Nemours.
Immunizations
The recommended immunization schedule is designed to protect infants and children early in life, when they are most vulnerable and before they are exposed to potentially life-threatening diseases.
Child Development
Child Development Watch- list. From birth to 5 years, your child should reach milestones in how he plays, learns, speaks, acts and moves. Track your child's development and act early if you have a concern.